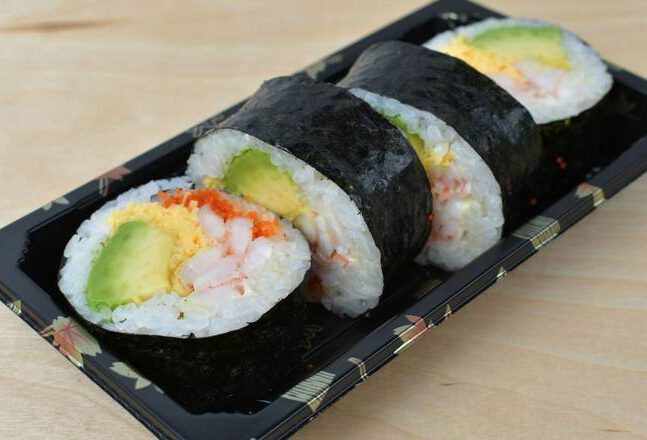 Boiled shrimp, avocado, Kinshi-egg and tobiko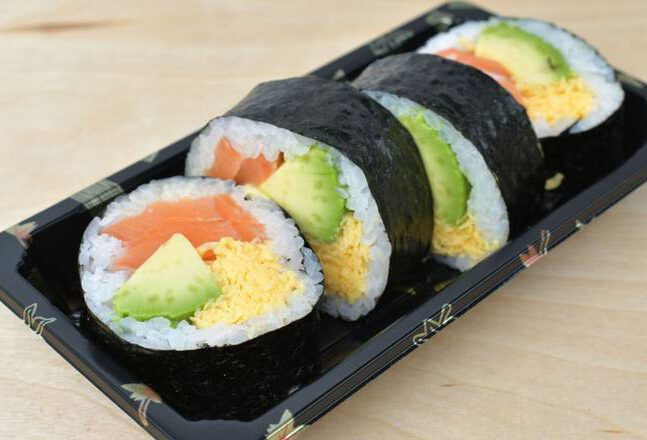 Salmon, avocado and Kinshi-egg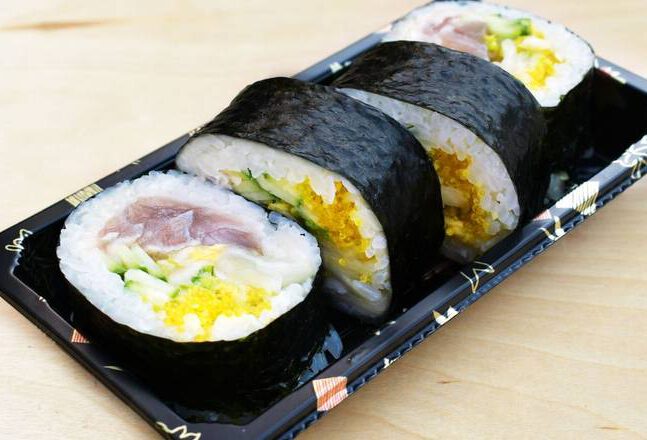 Yuzu sauce marinated tuna tataki, Yuzu-Kosho mayo, Yuzu tobiko, pickles and cucumber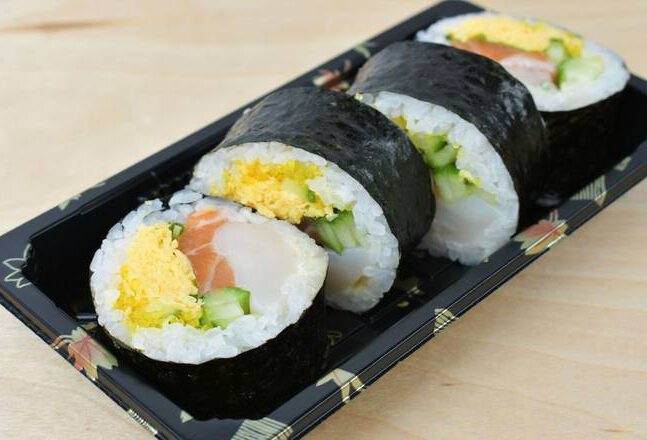 Scallop, salmon, cucumber, Shiso leaf, Kinshi-egg and tobiko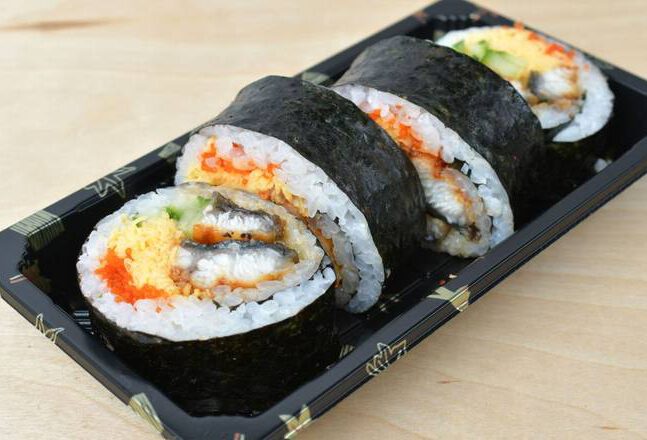 Unagi(eel), cucumber, Kinshi-egg and tobiko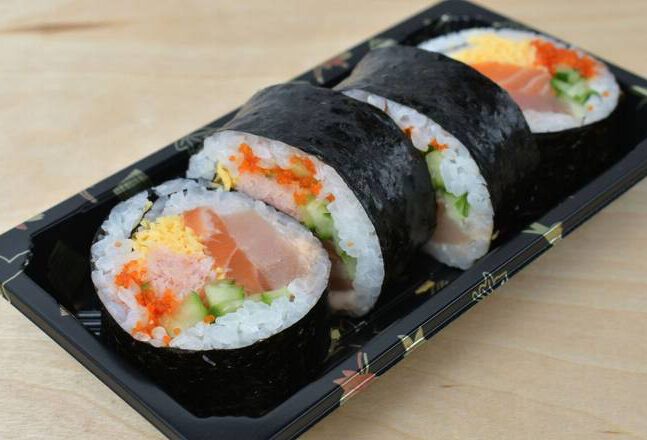 Crab meat, salmon, tuna, Kinshi-egg, cucumber and tobiko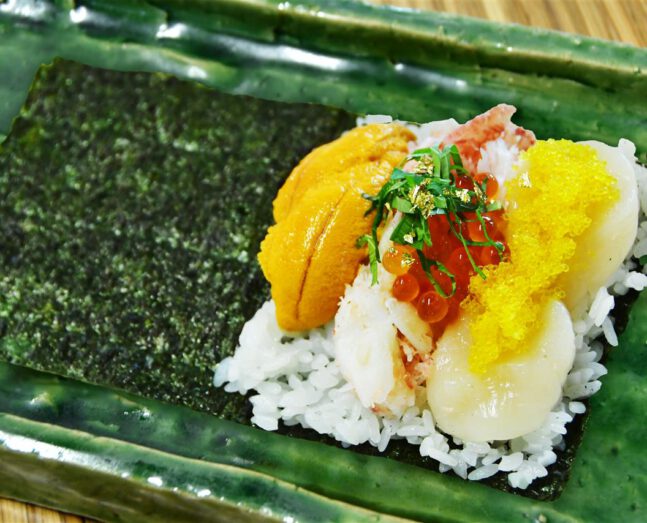 Uni, snow crab, ikura, scallop, yuzu tobiko and shiso leaf on top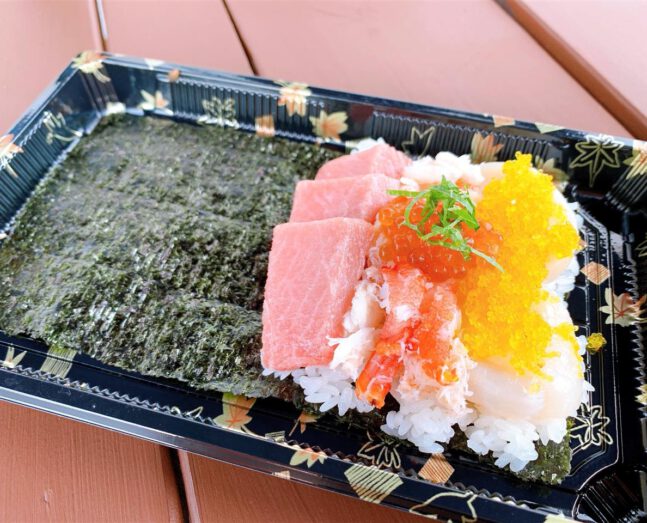 Bluefin tuna Oh-Toro, snow crab, ikura, scallop, yuzu tobikko and shredded shiso leaf on top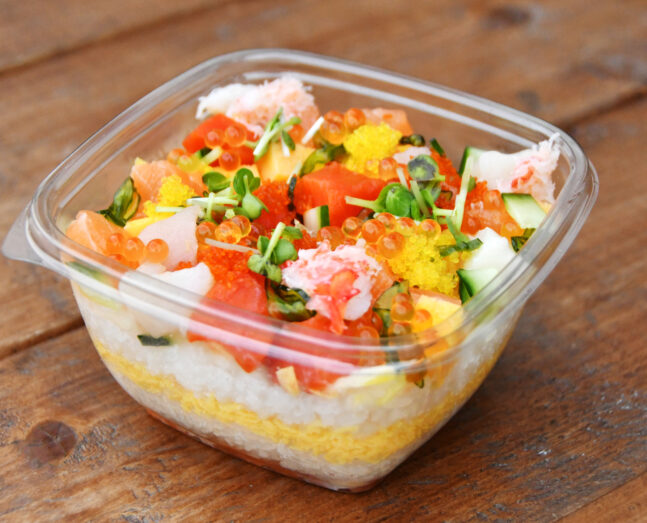 Seafood Bara Chirashi Bowl
Vibrant coloured sashimi cubes, snow crab, scallop, salmon roe, sweet egg omelet, radish sprouts, shiso marinated kelp, tobiko are festively spread on top of original sushi rice.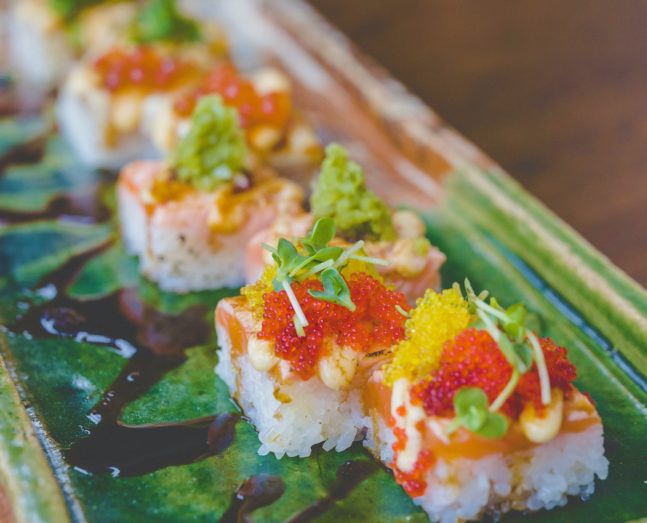 8pc daily omakase seared sushi complemented with garnishes and sweet soy sauce.
Stewed Beef Tendon & Egg Curry Rice
Slow cooked beef tendon curry, Seasoned half boiled egg, Onion pickles, radish sprouts and Steamed rice.
Wagyu Beef Hamburg Curry and Rice
Lovely combinations of our own blended spices and sweetness of slow cooked onions with 100% premium Wagyu beef patty. Comes with onion pickles and steamed rice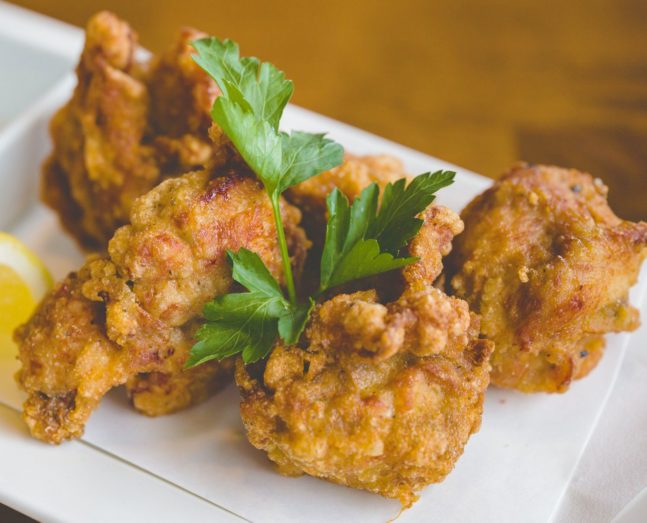 Flavour-packed spice mix marinated crispy chicken karaage Served with tartar sauce.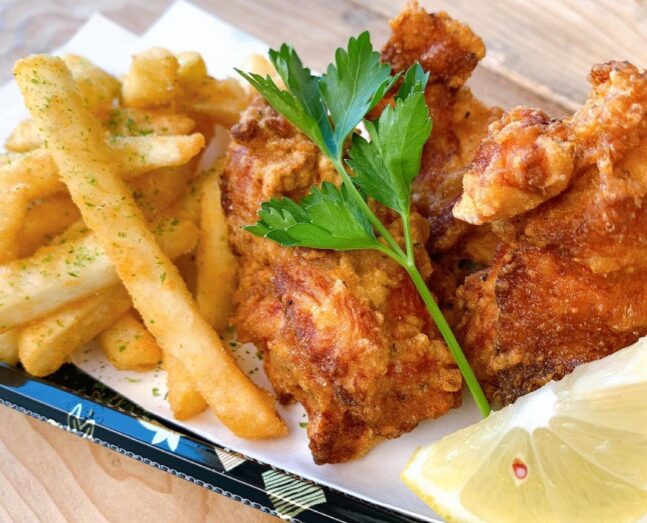 Karaage and Chips- with Truffle Salt
Deep fried chicken karaage and potato fry with truffle salt
Frozen
*Curry does not come with rice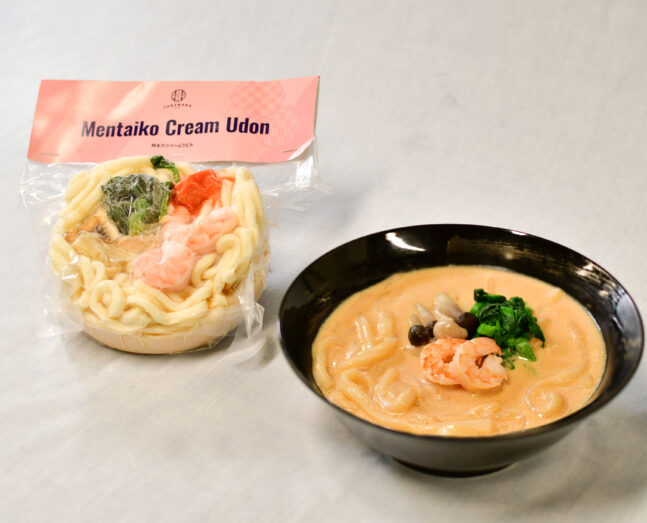 Frozen Mentaiko Cream Udon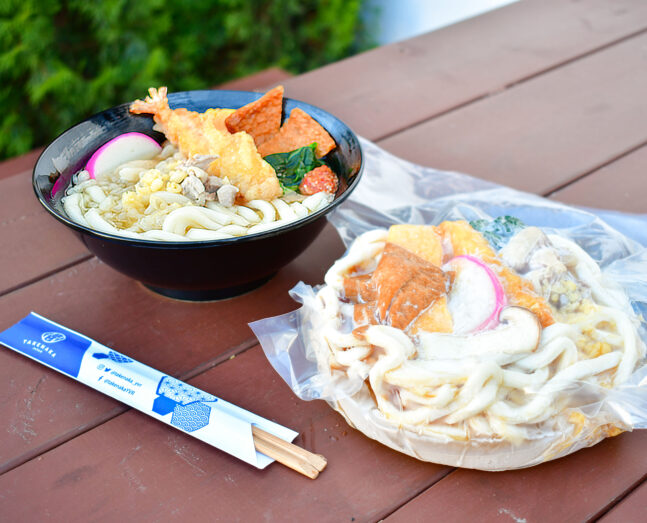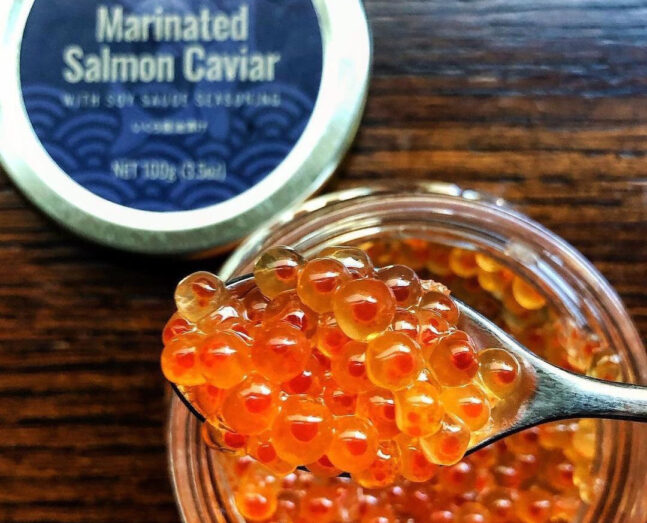 Frozen Marinated Salmon Caviar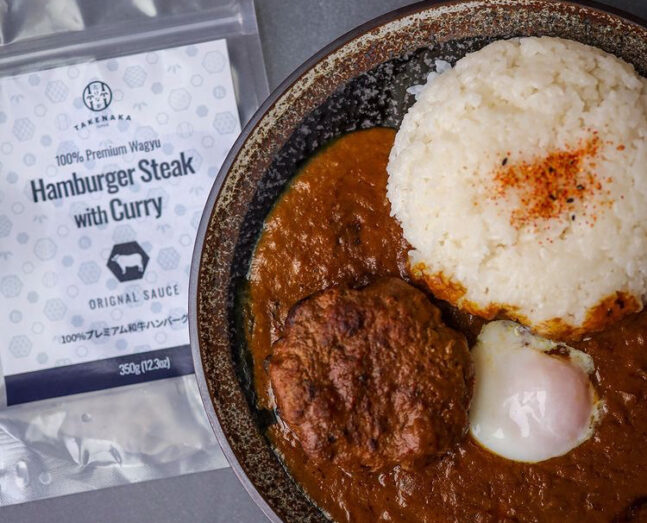 Frozen Wagyu Beef Hamburger Steak with Curry Sauce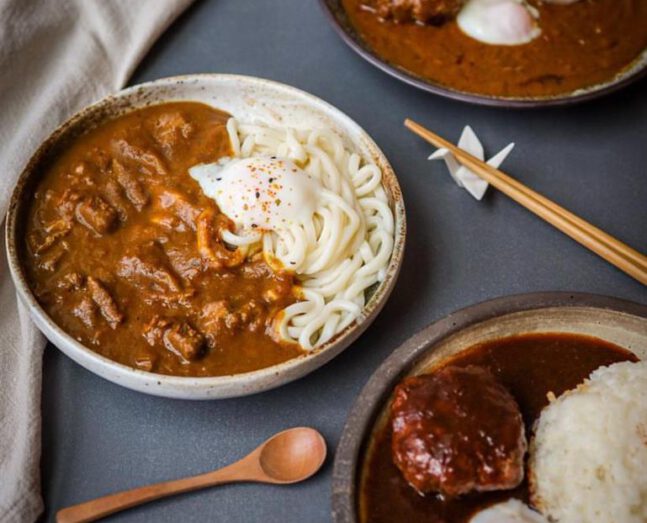 Frozen Stewed Beef Tendon Curry Sauce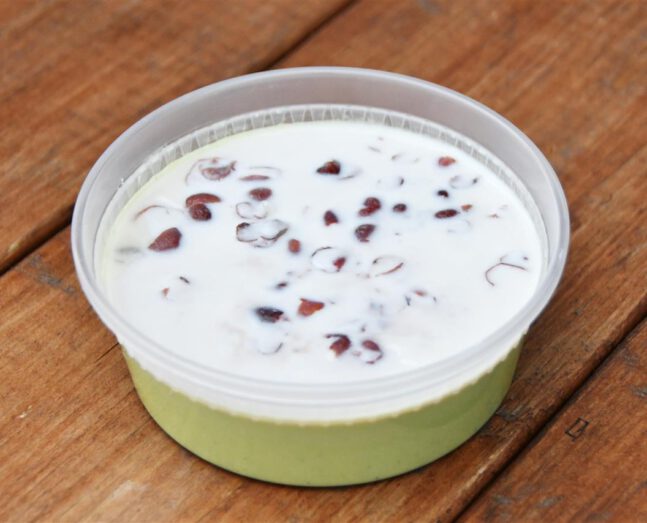 Matcha green tea panna cotta with sweetened red bean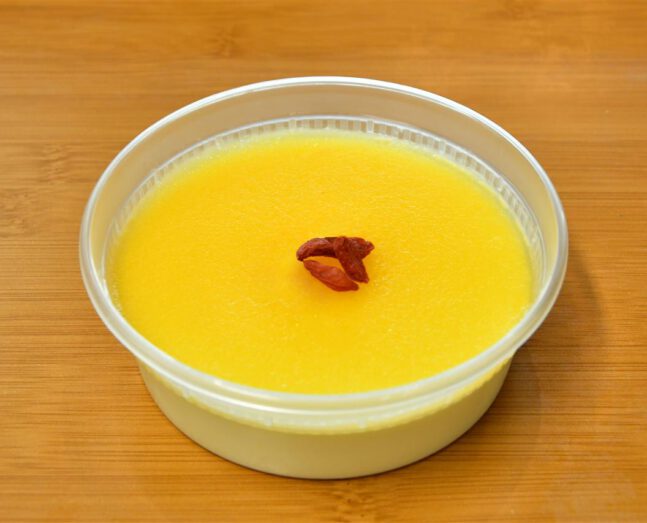 Almond Tofu and Peach Jerry
Light refreshing almond tofu with peach jelly